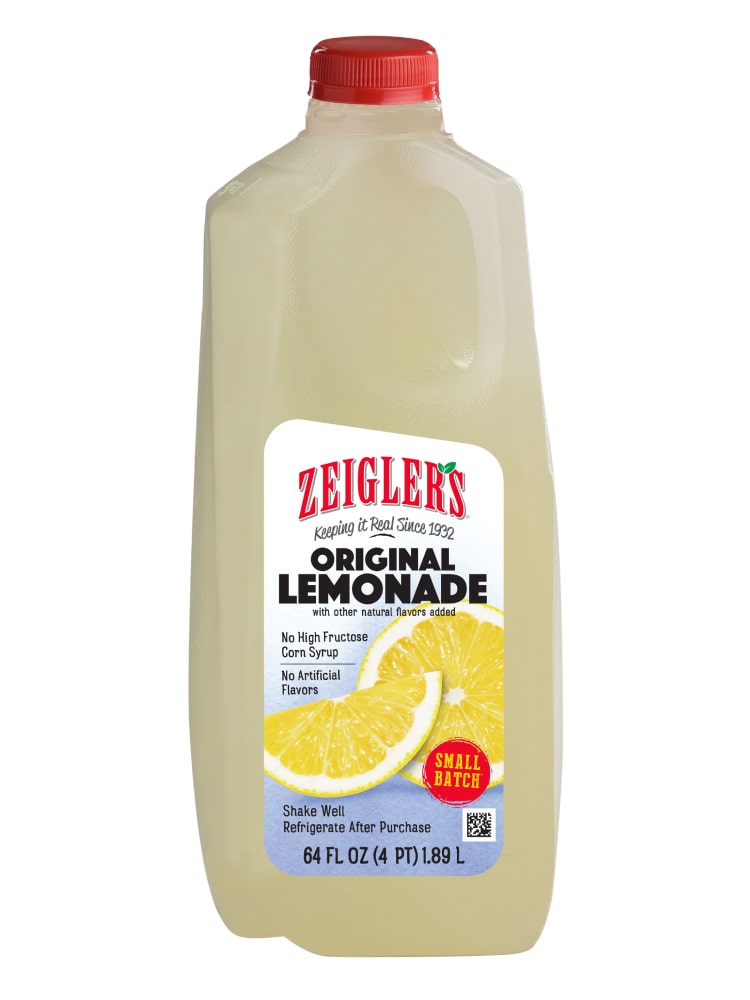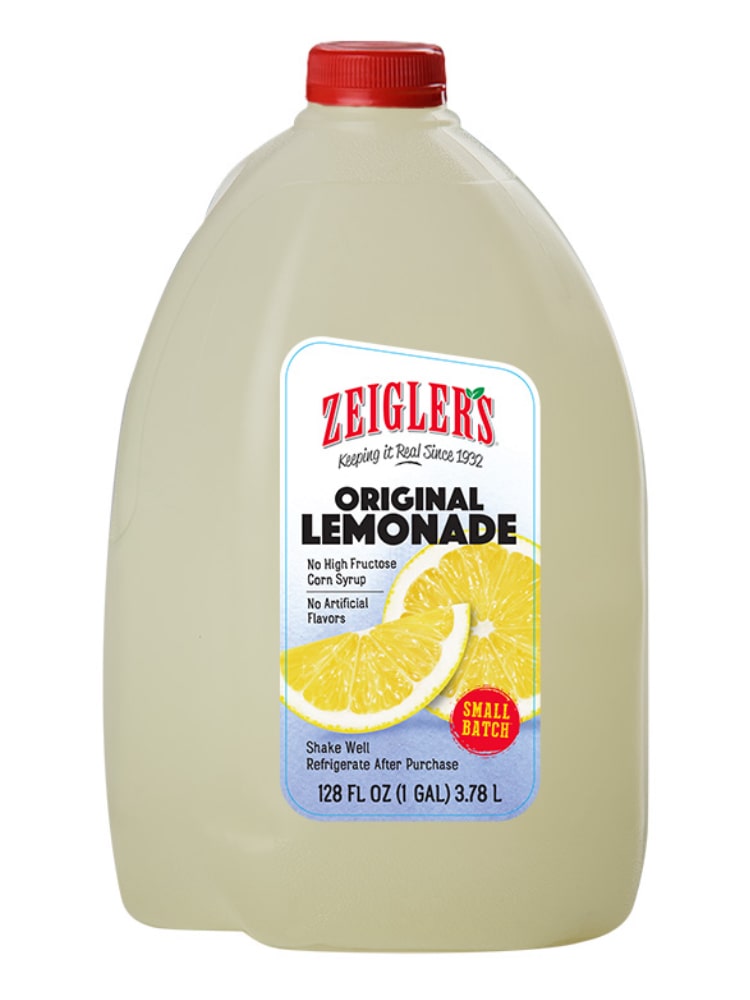 Zeigler's Lemonade is the perfect addition for any occasion, quenching your thirst and brightening your day.
Include Zeigler's Lemonade at your next party or BBQ and it is sure to be a hit. This lemonade is a perfect drink for all ages, full of flavor and classic character. It's also naturally gluten free and preservative free, maintaining its fresh, clean taste without added artificial ingredients. Grab a bottle of Zeigler's Lemonade today and taste the difference.
Zeigler's Lemonade Flavors
In addition to our original (available in 64-oz. and 128-oz. jugs), Zeigler's Lemonade comes in three more delicious flavors —Pink Lemonade, Raspberry Lemonade, and Watermelon Lemonade (available in 64-oz. jugs).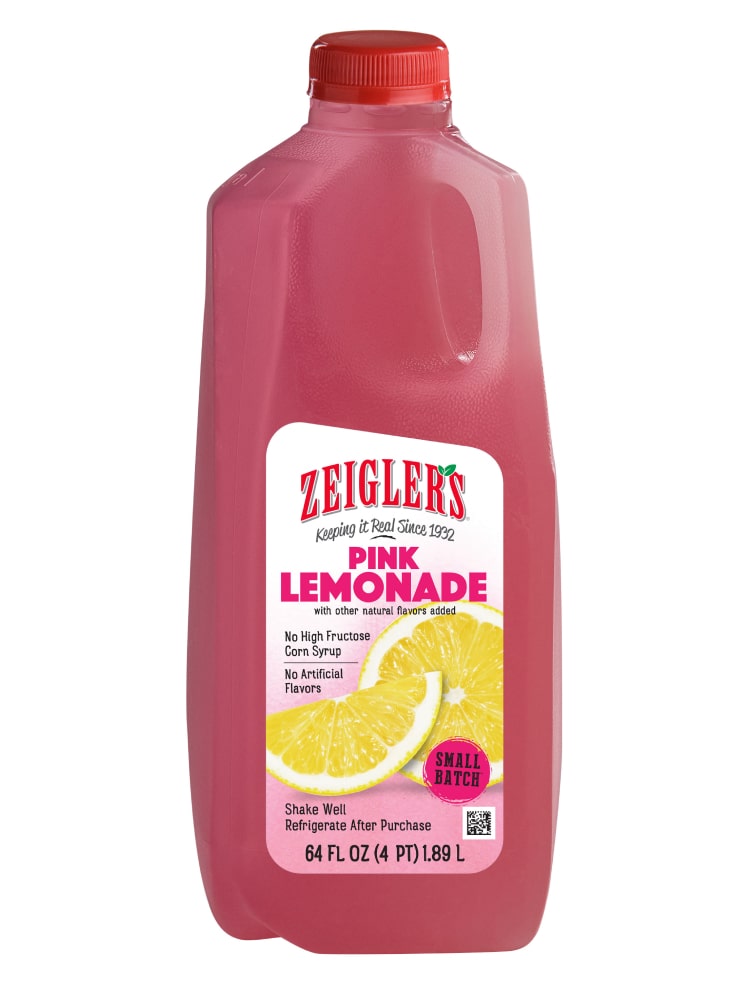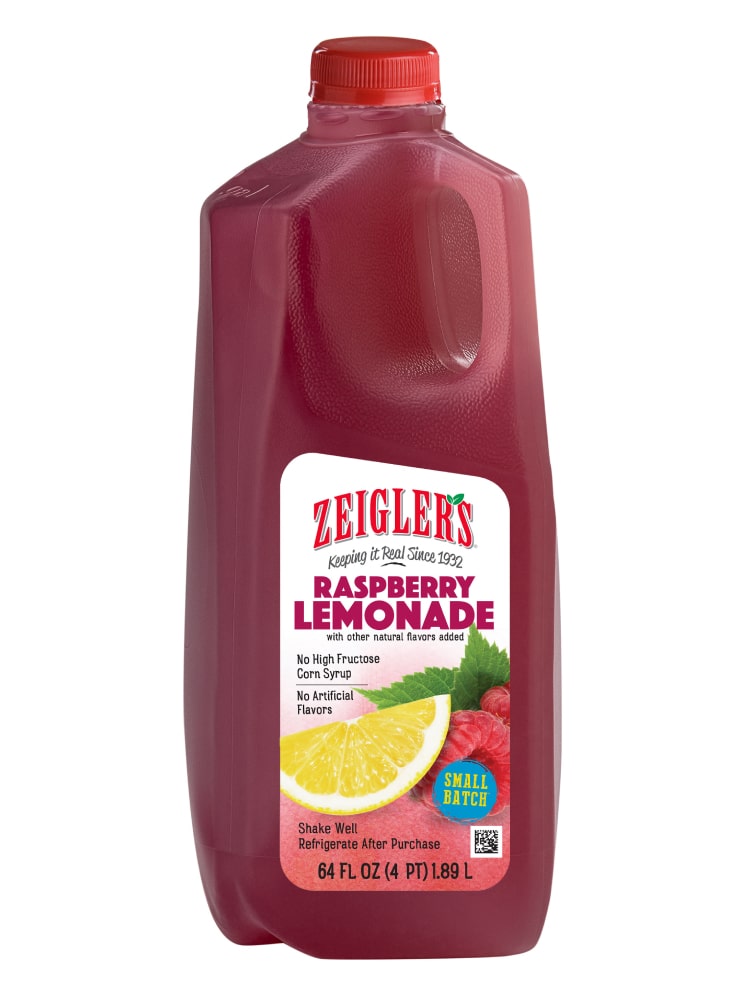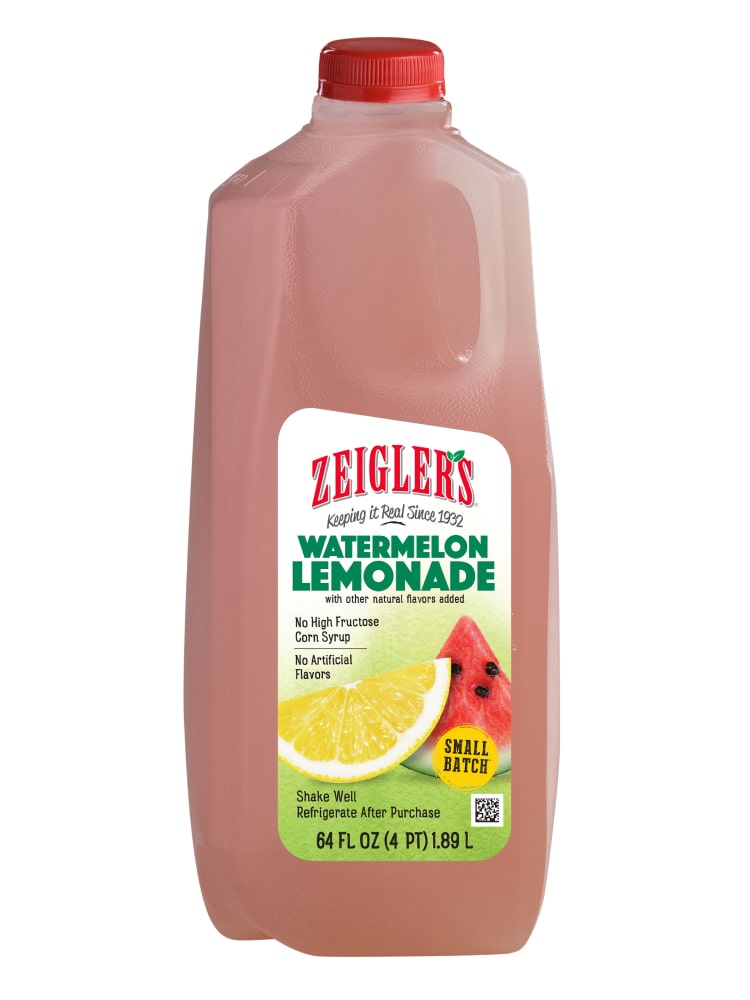 Buy Zeigler's Lemonade Near You
Look for Zeigler's Lemonade in these stores and cities while supplies last!

Bulk Apple Cider Sales: Private-label Water & Other Beverages
Find out what makes our contract manufacturing and co-packing capabilities different from other beverage bottling companies.
Mayer Brothers is a trusted supplier of bulk cider to most of the largest beverage companies in North America. We are certified to produce kosher and organic cider upon request, and can fill customer-provided tanker trailers up to 5,500 gallons!
Mayer Brothers Ingredients: Fruit & Vegetable Fibers for Bulk Commercial Use
Let us supply the special ingredient for your next product!
In 2019, Mayer Brothers purchased a fruit and vegetable drying facility in Wolcott, NY, furthering their vision to create fiber powders from fruits and vegetables for both the pet and human food industries. Today, Mayer Brothers provides apple fiber, as well as many other fruit and vegetable fibers, as a bulk product for commercial use.