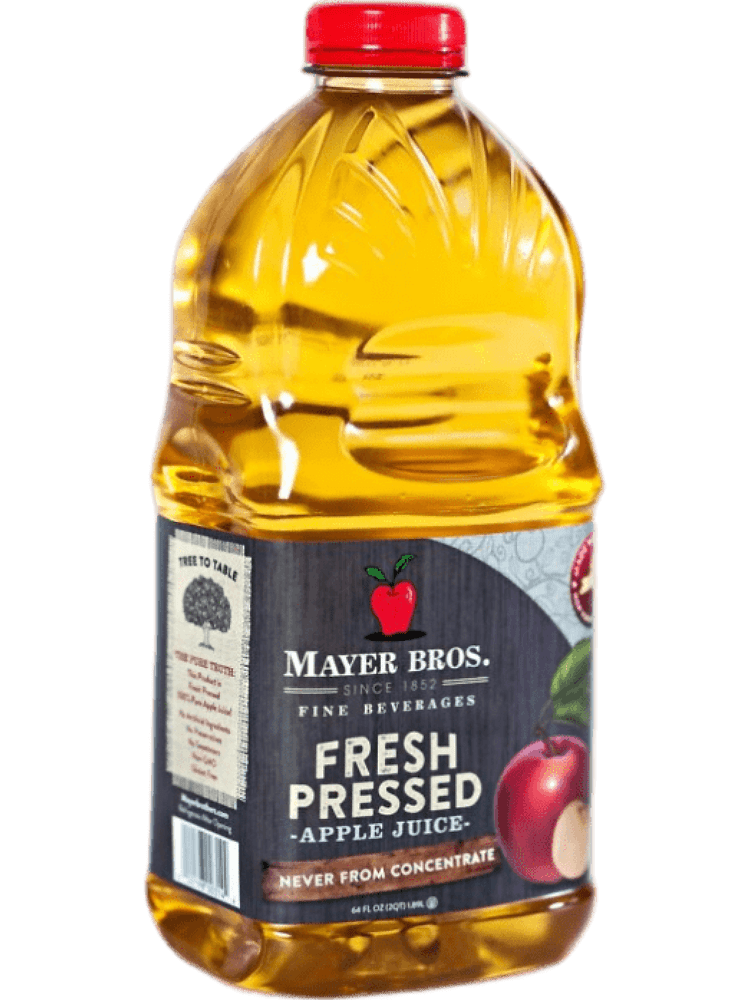 The Finest Apple Juice You've Ever Tasted
Around here, apples don't fall very far from the tree before they arrive at Mayer Brothers. By fresh-pressing 100% locally grown, New York State apples, we provide you and your family with the freshest premium fresh-pressed apple juice around.
Five generations of Mayer Brothers family-owned heritage drives our vision to respect and support our local farmers, sustain our communities, and produce the finest apple juice that you've ever tasted.
What Makes Our 100% Apple Juice the Best?
Made from 100% fresh pressed New York State apples
Never made from concentrate
No artificial ingredients or sweeteners
No preservatives
Non-GMO
Gluten free
Buy Mayer Bros. Apple Juice Near You
You can find Mayer Brothers fresh-pressed Apple Juice at these quality retailers.

Bulk Apple Cider Sales: Private-label Water & Other Beverages
Find out what makes our contract manufacturing and co-packing capabilities different from other beverage bottling companies.
Mayer Brothers is a trusted supplier of bulk cider to most of the largest beverage companies in North America. We are certified to produce kosher and organic cider upon request, and can fill customer-provided tanker trailers up to 5,500 gallons!
Mayer Brothers Ingredients: Fruit & Vegetable Fibers for Bulk Commercial Use
Let us supply the special ingredient for your next product!
In 2019, Mayer Brothers purchased a fruit and vegetable drying facility in Wolcott, NY, furthering their vision to create fiber powders from fruits and vegetables for both the pet and human food industries. Today, Mayer Brothers provides apple fiber, as well as many other fruit and vegetable fibers, as a bulk product for commercial use.